As I lay in bed this morning I didn't like the sound of the rain bouncing off the ground outside.
I groaned as I really, really needed to get out for a short run - my body was feeling abused, stiff, achy, bloated and generally old!
I decided there are far too many toxins charging around my poor body causing havoc with it's general maintenance!
So I formulated a plan ... Swim then run ... I'd already be wet so the rain wouldn't bother me!
Due to my jollies in London I missed the tri club swim training session on Monday night and didn't have any motivation to go last night! So I printed off the session they did this week and went to the pool armed and ready for action! I was amazed when I first got in the pool as there was absolutely no one else in, just 3 bored looking life guards. I almost got the urge to drown just to liven them up abit! I was only on my lonesome for about 10 minutes and then it started to rapidly fill up - I don't know what they were doing outside to entice people in all of a sudden.
I followed my plan and was amazed to manage to swim 2400 metres or 96 lengths! This is the session as recorded on my poolmate watch!
My blood was now flowing nicely and I amazingly felt very enthusiastic about going for a run immediately after!
Don't worry I did get dried and changed! I don't think the people of Kendal are ready for me running the streets in my costume just yet!
I headed out the leisure centre doors and was taken aback by the bright sunshine that greeted me! What had happened to the torrential rain I had left when I first entered the pool! It was like going into a different world - but I wasn't complaining.
I deposited my swimming gear in the car and set off on my planned 3 mile run. I was amazed how "up for it" I felt considering I had just swam a considerable distance. I even managed one of my fastest miles since coming back from injury - a 8.33 minute mile! Maybe I need to swim before a run more often! You can view my run
here!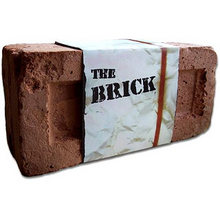 I thoroughly enjoyed this "back to back" session - I am now pondering over whether its a brick or not! Is a brick the term used for a bike/run session only or is any back to back session a brick?
It's all so complicated for an uncomplicated type of girl!
So after a busy morning this evening I went to visit my sports physio. I was silently praying he would give me the thumbs up to run in Sundays Half Marathon. I am delighted to say he said I could! Apparantly my Achilles has mended and with continued TLC should remain that way!
Looks like I am back ... hopefully for good!